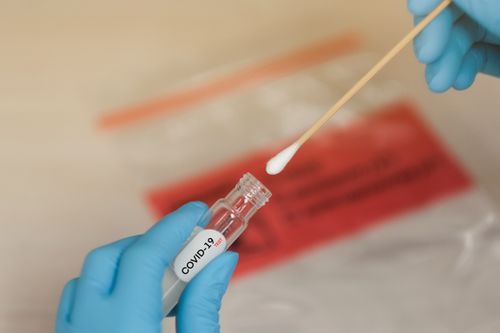 As a service to the local Bismarck/Mandan community we provide COVID-19 testing for asymptomatic individuals. These tests are for people who need to be tested for work, travel, school, or personal convenience. We do NOT test individuals who display active symptoms of COVID-19. We remain committed first and foremost to the health and safety of our customers. COVID-19 tests are conducted in a drive up setting during limited hours and individuals will remain in their vehicle to be tested. We do not offer tests to symptomatic individuals to ensure that those who come to get tested are no different than individuals with whom you would cross paths in general public settings.
The entire process is contactless with all paperwork completed online prior to the appointment and sanitation protocols are rigorously observed. Be assured that your safety is protected when you come into our store to shop or fill your prescriptions.
If you are looking to reserve a time for your COVID-19 test, please click
"Book an Appointment" at the top of this page.