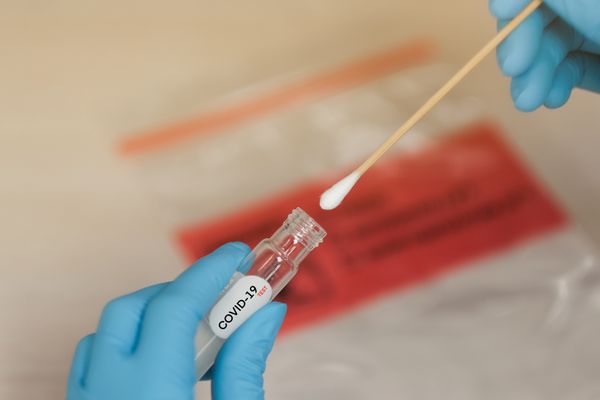 As a service to the local Bismarck/Mandan community we provide COVID-19 testing for individuals who need to be tested for work, travel, school, or personal convenience. We do not test individuals who are overtly ill with high fever, difficulty breathing, or a severe cough. Our test slots are reserved for those with mild or no symptoms. We remain committed first and foremost to the health and safety of our customers. COVID-19 tests are conducted in a drive up setting during limited hours and individuals will remain in their vehicle to be tested. Regular testing times are offered in the mornings and on-demand appointments are available upon request.
The entire process is contactless with all paperwork completed online prior to the appointment and sanitation protocols are rigorously observed. Be assured that your safety is protected when you come into our store to shop or fill your prescriptions.
If you are looking to reserve a time for your COVID-19 test, please click "Book an Appointment" at the top of this page.
We also are available to do clinic events for businesses who wish to test all of their staff. Contact us for details if you are interested in this service.
Fulfillment Policy:
Appointments scheduled and paid for online at https://mayo-pharmacy.appointlet.com/ may be cancelled or rescheduled at any time prior to the appointment time by using the link within the appointment confirmation email. The purchase price will be refunded to the credit card used for the transaction. Refunds may take up to 5 days to post to your account. Skipped or missed appointments are not refunded except on a case by case basis by calling 701-223-2424